Our Story
As parents we became increasingly frustrated when it came to locating a quality table and chairs set for our children. It became difficult to find a set that would last throughout their childhood, without paying too much!
We came to the conclusion that the only way around this was to design and build our own. It looked fantastic, but our daughter was still a bit too small to sit on the chairs, so we decided to advertise it for sale online. To our surprise we were inundated with interest from parents in very similar situations.
We continued to build children's furniture as a hobby for a short time before deciding to leave our jobs and begin our own business. Hence, TarmaK Kids was born in October 2011, our name originating from a combination of our daughters names.
In a short space of time, we have become a successful family business who proudly designs, builds and sells a quality range of children's furniture that will take the frustration away from parents locating such, and bring long lasting enjoyment for your kids.
Our Products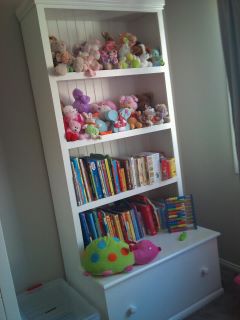 All our products are handmade created using solid Australian and New Zealand Pine which is sourced locally. Produced and constructed by us from start to finish, we have complete control of the build process, ensuring a quality product every time.
Beginning with a small number of products, TarmaK Kids is continually growing and so does our product line, expanding with our client's requirements. We also specialise in custom-made products, and are more than happy to help with any product designs, to make your idea a reality.
We freight Australia wide, so location is not an issue when it comes to purchasing a TarmaK Kids product.
Enjoy browsing our website, and if you see something you like, or have an idea of your own,
contact us
and we would be more than happy assisting you.